Amanda Montoya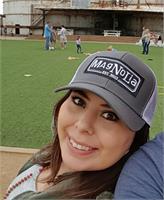 Amanda took her first yoga class for college PE credit and immediately fell in love. She started a regular practice in 2010 and in 2014 completed a 200-HR teaching training program at Practice Yoga in Austin, Texas. Her only goal was to deepen her own personal practice but she soon found herself sharing her passion for yoga with others as a teacher.
Yin yoga is a great influence on Amanda's style and helped her through a journey with Thyroid Cancer. She loves begin able to share this quiet, meditative style with students who can find it useful in dealing with their own lives.
Amanda's goal in all classes she leads is to combine fun and challenging sequences with moving meditation to create physical and mental flexibility and strength.
Amanda Montoya is currently not instructing any classes.