Amanda Montoya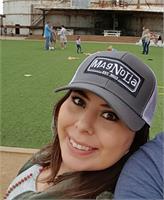 Amanda took her first yoga class for college PE credit and immediately fell in love. She started a regular practice in 2010 and in 2014 completed a 200-HR teaching training program at Practice Yoga in Austin, Texas. Her only goal was to deepen her own personal practice but she soon found herself sharing her passion for yoga with others as a teacher.
Yin yoga is a great influence on Amanda's style and helped her through a journey with Thyroid Cancer. She loves begin able to share this quiet, meditative style with students who can find it useful in dealing with their own lives.
Amanda's goal in all classes she leads is to combine fun and challenging sequences with moving meditation to create physical and mental flexibility and strength.
Amanda Montoya instructs the following:
All Levels Vinyasa Flow Class. This practices includes challenging poses at a slowed down to build strength and flexibility. The use of creative vinyasa sequencing and longer held cooling poses give this class a zen,peaceful feeling. Perfect for those newer to yoga or those wanting to work on their yoga practice in a fun and casual setting.




A blend of gentle, flowing opening poses followed by a sequence of passive and cooling Yin poses. Yin yoga focuses on gaining access to the deep connective tissues (fascia) and joints. It is a quiet, mediative practice that is calming and restorative. This practice is a a great complement to a regular, more active (Yang) practice.




A free yoga class designed specifically for service members and veterans. The students will learn skills proven to help connect to the present-leaving anxiety behind while learning to feel safe and in control. By lowering hyper-vigilance and reactions to noise and stress, veterans can learn to sleep better and have more control over their emotions. Open to veterans, active duty service members, and their families.