Erin Thomson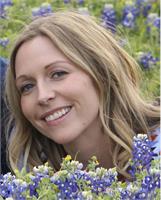 Erin stumbled upon her first yoga class over 15 years ago, quite by accident. She instantly fell in love with yoga and how it healed her body after a back injury, how it taught her to focus and live in the moment, and how it brought balance to her busy life.
Erin loved the practical applications of yoga in her daily life so much that she used it to help her husband with soccer conditioning to recover from and prevent injuries. She taught it in her dance classes to help her students warm up, stretch, and to strengthen their cores. She practiced yoga throughout all three of her pregnancies. After her first baby was born, she began teaching mom and baby yoga to other interested moms in her community, and soon incorporated a steady schedule of teaching yoga, Pilates, and dance to these moms. As a military wife and mother of three, Erin has taken yoga with her all across the country.
Erin completed her yoga teacher training through Yoga Yoga in Austin and is now a 200hr-RYT.
Erin Thomson instructs the following:
An energetic, movement based practice that builds strength and flexibility. In Sanskrit, Vinyasa means 'movement linked by breath.' This class offers an array of sequences and poses to include inversions, arm balances, standing balance poses, backbends, and stretching. There are modifications and variations for every level of student!




Get your sweat on with a strong vinyasa flow class heated to 90 degrees! This class is designed to move, flow, and burn calories. Please be sure to hydrate in advance and don't forget your water the day of class! Bring a towel because things will get sweaty!