Erin Thomson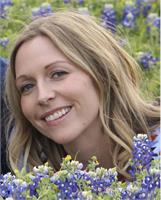 Erin, an Army wife and soccer mom, has been practicing yoga for 16 years while teaching for 12. She accidentally stumbled upon her first yoga class in college and instantly fell in love with the practice, as it strengthens mind, body, and spirit, bringing more focus and awareness to the senses, thereby increasing the ability to appreciate the beauty of life.
She practices and teaches a dynamic mix of classes from gentle and restorative styles to vinyasa and hot yoga. Erin believes everyone of all ages and fitness levels can benefit from the practice. She has taught athletes, soldiers, prenatal/postnatal moms, children, senior citizens, rehabilitation patients, you name it! Erin is certified through Yoga Alliance as an RYT-200 and RPYT-200 through Yoga Yoga Austin. She will complete her final courses for RYT/RPYT-500 in December 2017.
Erin Thomson instructs the following:
Get your sweat on with a strong vinyasa flow class heated to 90 degrees! This class is designed to move, flow, and burn calories. Please be sure to hydrate in advance and don't forget your water the day of class! Bring a towel because things will get sweaty!