Erica Pealer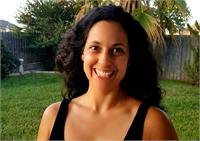 At her first job ever, an ice cream stand in her hometown of Lake Placid, New York, Erica found lasting joy in the direct connection between working and making people happy (how can you be sad when someone is handing you ice cream covered in sprinkles?). Since then she has worked as an editor, a paralegal and a grant writer for several nonprofits, but she feels most at home here on the mat. A 200-hour Registered Yoga Teacher and an Army spouse, Erica's yoga practice has spanned more than a decade across seven states. Growing up in the heart of the Adirondack Park taught Erica to love the beauty of nature while dance, music and theater taught her the joy of physical expression. Her rigorous schooling has taught her the rewards of contemplative academic study; she holds a BA in English from Smith College and is currently completing her MBA. Yoga weaves all of these elements together for her, creating an everlasting, enriching personal practice both on and off the mat! Erica believes that every individual has something unique to offer and finds just as much joy in learning from her students as she does in teaching them.
Erica Pealer instructs the following:
Add some movement to your lunch break with this flow based, all-levels class. It's the perfect way to take a moment away from your daily activities and reconnect your body and mind. This class will incorporate calming breath work and physical movement to give you energy to make it through the rest of the day. 45 minutes.




An early morning invigorating vinyasa-style yoga. This class is designed to build strength, improve flexibility, and magnify your body's energy to start your day off right!