Timbrel Moser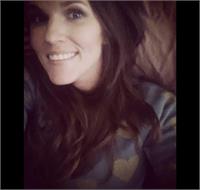 Exploring more opportunities to love herself and others, Timbrel found yoga. Her certifications include a 225 hour Hatha and a 200 hour Hatha and Flow; she's also taken workshops with world-renowned yoga instructor and author Kino MacGregor. She's drawn to Ashtanga (Hatha & Ashtanga are practically married, or besties in the least), Vinyasa, Power, and enjoys the quieter elements asana yoga has to offer (Restorative and Gentle). Her classes include a balanced mixture of strength and flexibility while reaching into the more thoughtful side of yoga - breath awareness, focus, intention. Timbrel encourages students to translate yoga off the mat and into their daily lives through the other branches yoga has to offer - asana being the third branch - as asana practice equilibrated by the other limbs is transformational to every student.
Timbrel Moser instructs the following:
A fast paced movement based practice that builds strength and flexibility. Linking movement and breath through a challenging sequence of poses offers students the opportunity to tune into the subtle space of their bodies that is often overlooked. This class offers an array of sequences and poses to include standing balance poses, backbends, arm balances, inversions and opportunities for flexibility to help strengthen and lengthen the body. There are modifications and variations for every level of student!




Restorative yoga is an incredibly healing and relaxing practice that's suitable for folks with injuries, pregnant women, and beginners. It is ideal for relieving high stress, and is therapeutic for minor injuries and illness. With the use of blankets, bolsters and other props you will support and open all areas of your body, allowing for the relief of tension and stress. Everyone will receive adjustments and assistance from the teacher to ensure that you're getting the most benefit from each pose.

* Our restorative yoga instructors incorporate essential oils and guided meditations to enhance this practice (varies by instructor)




Get your sweat on with a strong vinyasa flow class heated to 90 degrees! This class is designed to move, flow, and burn calories. Please be sure to hydrate in advance and don't forget your water the day of class! Bring a towel because things will get sweaty!