Timbrel Moser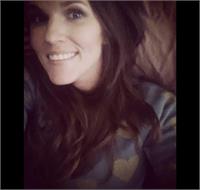 Timbrel found yoga at a time in her life when peace was her main goal. As a young mother of one (at the time), she went to her first class at the young age of 18 in a quiet and musky studio tucked in downtown Austin. This was the beginning of a love affair. Eventually, she pursued yoga training in early 2011 earning a 225 hour certification with Brooke Boon, author of Hatha Yoga Illustrated. Less than a year after receiving her certification, she flew through a windshield in a car accident, breaking her back. The doctor said that had her back not been so supple, flying through the air like a rag doll would have certainly killed her. Yoga, quite simply, saved her life that day. She taught in Hawaii before moving to the heart of Texas where she resumed her teaching career. She has since earned another 200 hour certification from Yoga Yoga. Overall, she has accumulated 425 hours of training. She tends toward gentle yoga flows, as her inclination is to maintain and enjoy the peaceful and quiet aspects yoga has to offer. Whether she is teaching privately or publicly, to adults or to children, her desire is to flourish in this environment while helping those around her to flourish. After all, she is just a flower in the mud.
Timbrel Moser instructs the following:
An energetic, movement based practice that builds strength and flexibility. In Sanskrit, Vinyasa means 'movement linked by breath.' This class offers an array of sequences and poses to include inversions, arm balances, standing balance poses, backbends, and stretching. There are modifications and variations for every level of student!




Restorative yoga is an incredibly healing and relaxing practice that's suitable for folks with injuries, pregnant women, and beginners. It is ideal for relieving high stress, and is therapeutic for minor injuries and illness. With the use of blankets, bolsters and other props you will support and open all areas of your body, allowing for the relief of tension and stress. Everyone will receive adjustments and assistance from the teacher to ensure that you're getting the most benefit from each pose.

* Our restorative yoga instructors incorporate essential oils and guided meditations to enhance this practice (varies by instructor)




Get your sweat on with a strong vinyasa flow class heated to 90 degrees! This class is designed to move, flow, and burn calories. Please be sure to hydrate in advance and don't forget your water the day of class! Bring a towel because things will get sweaty!