Heidi Duster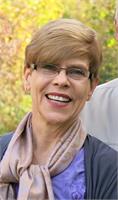 Heidi Duster has been immersed in the study, practice and teachings of yoga since 2008. She discovered that the practice of yoga extends far beyond the confined area of the mat.
She values working with people to approach life with kindness and compassion. Through emphasis on the smooth, steady breath she guides her students on the path of self-reflection and acceptance.
Heidi has completed the 500 hours Yoga Therapist Training through YogaYoga in Austin, Texas. Besides her weekly group classes she now emphasizes on individual work to optimize form and function for people with injuries or medical conditions. Join her and experience the positive impact of a meditative practice. Heidi hopes you step off the mat with profound openness and clarity to carry into your daily life.
Heidi Duster instructs the following:
This all levels class combines the principles of our gentle yoga and vinyasa flow classes in one! This class invites you to take time for yourself and escape from stress. Through flowing movement and soothing breaths you are encouraged to renew your own energy. This class is focused on aligning the mind and body in an effort to create a better, more balanced, version of ourselves.